Feeling stressed out? We can help!
DOES THE WORLD HAVE YOU FEELING STRESSED OUT?
WE CAN HELP YOU OVERCOME STRESS AND ANXIETY NATURALLY!
Tax season is now thankfully over. And whether you filed early this year, or waited until the last minute, this season was bound to cause a large amount of added stress and anxiety for all of us.
And that's not to mention the horrible events that took place in Aurora, Boston, or Waco just recently. Turning on your television is enough to send anyone into stress overload.
But what is "stress"? We hear that term thrown around all of the time, but what does it mean in terms the actions within our bodies?
There are two types of stress that we encounter on a regular basis. The first is emotional stress, such as the hurry of day to day life, trouble at work, tragedy such as losing someone close to you, or even a large-scale event like the Boston Marathon explosions.
The second type of stress is physiological stress, which can be attributed to stress reactions that occur within your body without your awareness. These reactions can be brought on by any number of different things, including: hormonal imbalance, blood sugar imbalance, insulin resistance, or overactive neurons and nerve cells.

Your brain and spinal cord are full of nerve cells. With the help of chemicals called neurotransmitters, these nerve cells are able to send messages to each other and control the rest of your body. Gamma Aminobutyric Acid (GABA) is one of the many chemicals that affect communication between your nerve cells. It's made from a substance called glutamate, which encourages nerve cells to send messages to each other.

However, when it turns into GABA, it prevents messages from being sent between your nerve cells when they don't need to be; this can have a calming effect. In the absence of GABA, your nerve cells may not know when to stop communicating with each other, potentially causing stress.

That is why we are proud to introduce Dr. Moshrefi's Healthy Anxiety Support Complexes!
| | |
| --- | --- |
| Dr. Moshrefi's Natural Bioidentical GABA | Dr. Moshrefi's Sress Support Complex |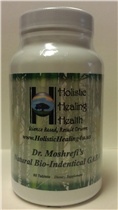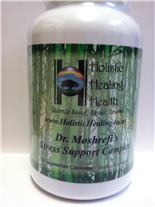 These products can help you manage your stress and anxiety!

Dr. Moshrefi's Natural Bioidentical GABA:
This product is a synergistic formula designed to help:
Supports Gamma Aminobutyric Acid (GABA), the neurotransmitter that helps induce relaxation

Provides Phyto-nutrients that have been shown in studies to support a healthy and relaxed mood ($37.00)

Dr. Moshrefi's Stress Support Complex:
This product is a comprehensive balancing formula designed to help:
Reduce activity of overactive neurons

Provide glycine, Panthotenic acid, and vitamin B6

Control stress

and anxiety related conditions ($27.00)





Or get them both in April for $55.00, save money, and feel as though all is well with the world!

"Health Matters with Dr. Moshrefi"

April 27th, 2013 09:30am-11:30am

A "Wholistic" Approach to Digestive Tract Issues

Enjoy a delicious breakfast during the seminar!

Monument Hill Country Club

Monument, CO 80132
$25 for MHCC members, $30 for non-members

To reserve your seat, please call our office at (719)-219-9646, or click here.





COME CELEBRATE OUR 8TH ANNIVERSARY WITH US!



Holistic Healing Health is now offering the lowest prices on Apex Energetics Supplements in Colorado!


Found a price lower than ours? We will meet it or beat it!
For more information on Ionic Detox, please click here.
For more information on our Holistic Health and Nutrition Consultation, please click here.
Follow us on Twitter, @drmoshrefi
All services provided under PMA license and all tests are requested on client's behalf. The products and the claims made about specific products on or through this site have not been evaluated by ColoradoHolisticMedicine.com or the United States Food and Drug Administration and are not approved to diagnose, treat, cure or prevent disease. The information provided on this site is for informational purposes only and is not intended as a substitute for advice from your physician or other health care professional or any information contained on or in any product label or packaging. You should not use the information on this site for diagnosis or treatment of any health problem or for prescription of any medication or other treatment. You should consult with a healthcare professional before starting any diet, exercise or supplementation program, before taking any medication, or if you have or suspect you might have a health problem.
Prices and promotions are subject to change without notice.
| | | | |
| --- | --- | --- | --- |
| | | | |
SSL Certificates
(719) 219-9646 Support@ColoradoHolisticMedicine.com

1235 Lake Plaza Drive, Suite 230
Colorado Springs, CO 80906